Hon Chon is a collection of rocks that form a Promontory just off Tran Phu Street. It is over the bridge away from the tourist area in the north. It is only about 7 minutes away from Thap Ba Ponagar so it makes sense to combine these two attractions if you are going to go.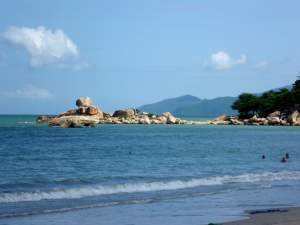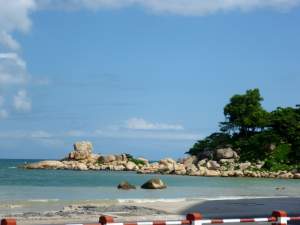 You can climb around on the rocks but once you start getting out to the Promonatory you might get ushered back by the guards as they want you to go to the top of the hill and pay a small fee of 22 000 VND to access the area. You do also get to go through a room with artifacts. The landscape is very beautiful. There are two coffee shops. I know some of my friends with children prefer the bottom coffee shop so their children can access the beach and rocks but I prefer the top one as the views and breeze I think are far superior. It is very easy to sit here and waste an hour or two at a very cheap price.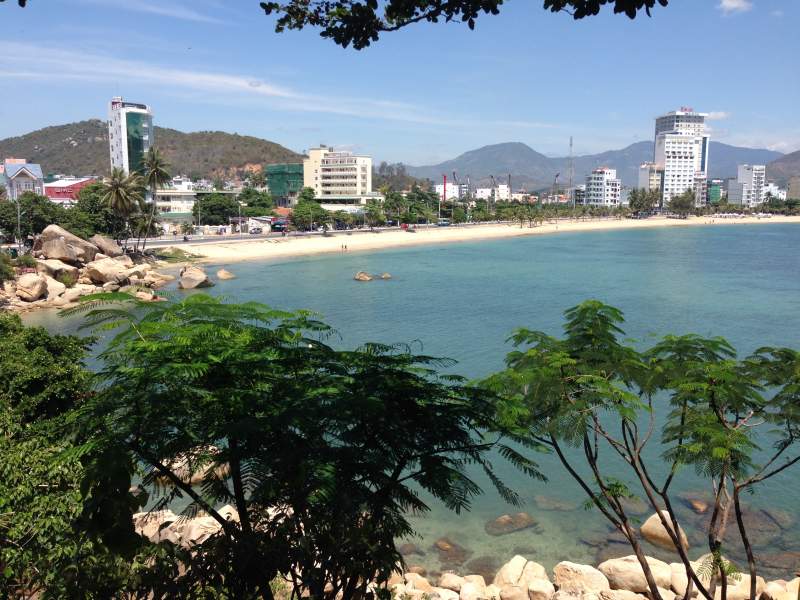 There are local legends surrounding this area. There is a meant to be a hand print on one of the giant boulders out the front of the Chon promontory. In comparison to other places there is almost no tourists.
About 300m south of Hon Chong (towards Nha Trang) is tiny Hon Do (Red Island), which has a Buddhist temple on top. To the northeast is Hon Rua (Tortoise Island), which really does resemble a tortoise. The two islands of Hon Yen (Bird's-Nest Island) are off in the distance to the east.
The area here is called Fairy bay. The water is calmer than at Nha Trang Beach. You can sometimes see men using fishing nets around the rocks and on most mornings there are a few fishing boats that pull in and off load their catch and sort it on the beach. Great photo opportunities but around 6 – 8 am depending on the weather and their catch.