Sunday was such a beautiful day that we couldn't help but go for a ride. We decided to go via some back roads up to Lien Sang. This is about an hour west of Nha Trang on the road to Dalat.
The countryside was beautiful. After all of the recent rains everything was so green. It looked like a giant patchwork quilt in greens.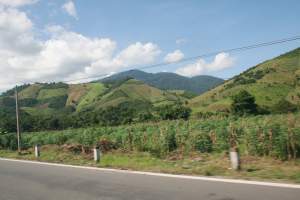 We stopped for lunch and then a drink beside a beautiful river. It was quite shallow but there were people down further swimming. many people seemed to use this place to stop at.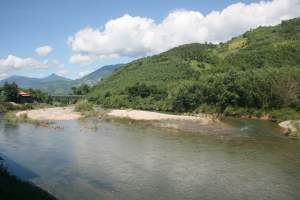 After lunch we decided to explore around the village of Lien Sang. This is quite a poor village but everyone was so friendly. The children were all saying hello and laughing and smiling.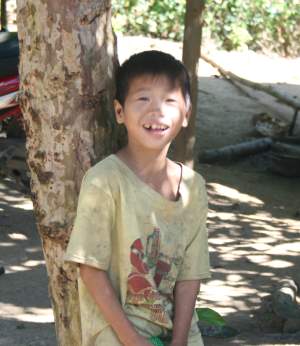 Some of the houses here are really basic but the yards are impeccable. The pigs wander around. I'm unsure how they tell who's who's unless they are communal.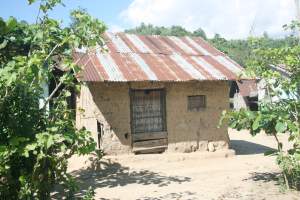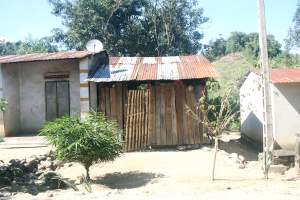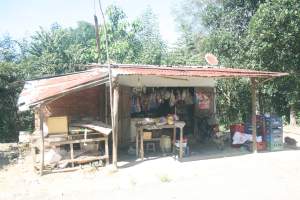 We went up in the hills behind the village and found a couple of bridges that the kids were jumping off of and cooling down.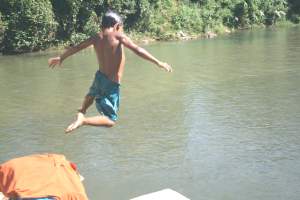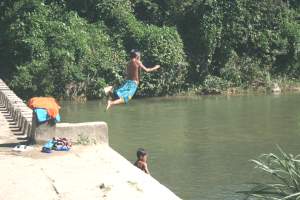 There was a lovely suspension bridge in further and someone has been to a lot of trouble to make a tourist attraction alongside the stream.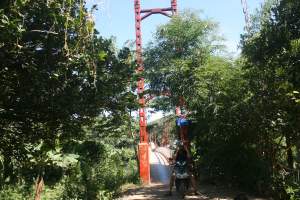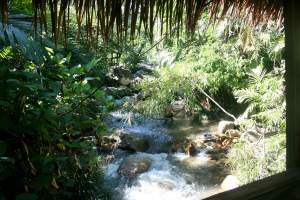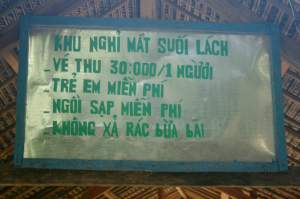 On the way back on the main road we came across some boys delivering fresh Bee's wax.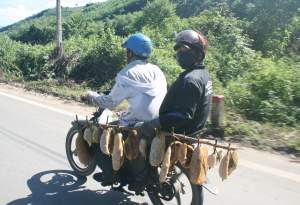 A recycling man.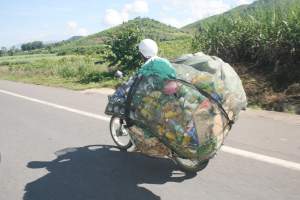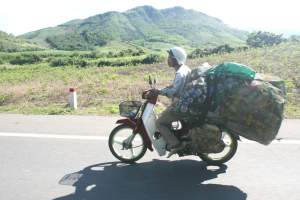 We had to stop for the cows to move.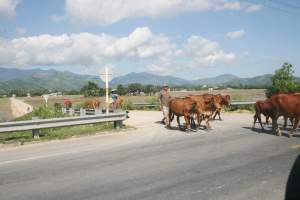 When we got closer to Nha Trang we came upon the farmers preparing the fields for the upcoming rice crop.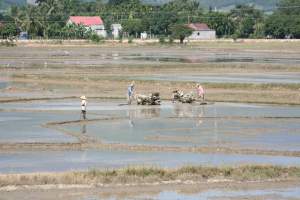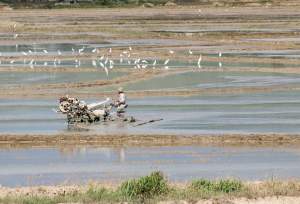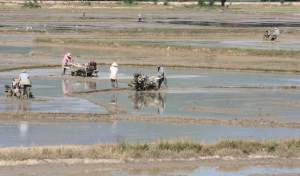 All up we were out and about for around six hours. It was a great day seeing the real Vietnam reminding us of how beautiful this country is.